Current and former students may contact the instructor about private online lessons or independent online gradings. If you are a brown belt who was about to get a black belt but life got in the way, contact me as well.
Instructor's cell phone: 301-821-1614, Email: cecilwashington at Yahoo dot com.
Occasionally, I have some assistance from guest instructors and senior students.

Instructor's cell phone: 301-821-1614, Email: cecilwashington at Yahoo dot com.

Click here if you are interested in the results for the tournament that occurred on November 10th, 2012

Visit us on Facebook, YouTube and Twitter!

Support my research into the Martial Arts at Go Fund Me page.
For current students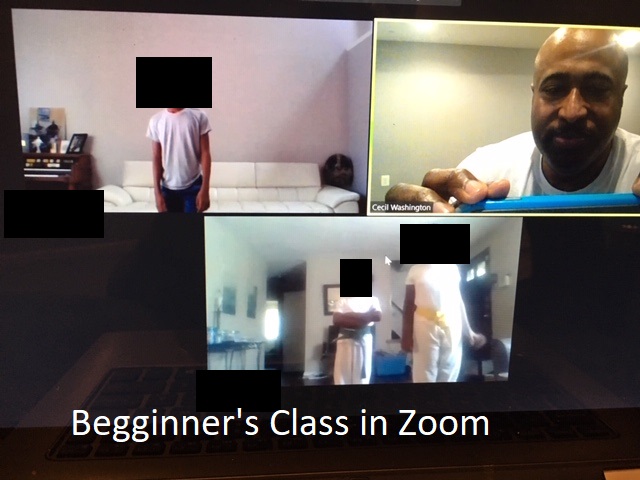 Practice your forms. Go here if you forget how to do them.
Click here to find out the terminology and the requirements for each belt rank (Hint: use these requirements as a practice/study guide).
The links for videos on the forward roll and videos on point sparring are at the top of this page.
Want to know the secret to success in Martial Arts? Click here.
Click here to buy equipment and uniforms online.
Note to students: At some point, those of you who do not have Judo gi tops should purchase a judo gi top or a Judo uniform in addition to your Taekwondo uniform. Please see the link below for online orders.
Challenger Martial Arts Supplies Offers martial arts uniforms, shoes, weapons, Sparring gear, floor mats and other high quality martial arts gear and supplies at a reasonable price.
Here is our page on Facebook and Twitter!
Favorite Links
Blake's Universal Martial Arts
ITF Patterns (diagrams and step-by-step text)
Local Taekwondo and Karate Tournaments.
Taekwondo Encyclopedia in Singapore.
Submit your URL to a quality web directory. We are listed in the Martial Arts Directory